PROFESSIONAL & ACCURATE TRANSLATIONS
Technical translations require specific knowledge and a high degree of accuracy. We translate technical documents – from manuals to security procedures – for a variety of sectors and industries. Translations are often used both internally and externally. After all, consumers regularly come across technical documents such as manuals and safety instructions in daily life.
You may have stumbled upon a badly translated manual for a particular device. People do not tend to read bad translations, and documents like this are bad for the image of your company. And that is something you'll definitely want to avoid. Well-translated manuals and documents are not just good for the image of your company, they also ensure you won't become the subject of a court case because a customer misinterpreted a document.
Nowadays companies often rely on machine translation (Google Translate). This works pretty well if you want to get a general idea of the content of the document, but the result leaves much to be desired and is almost always unsuitable for external use.
WHY OUR CLIENTS CHOOSE US?
Your documents will only be translated by native translators who are specialized in your sector.
Your translation is  revised by a proofreader who will check the content, terminology and style.
We use the most advanced tools for a coherent use of your terminology in our translation.
We have extensive experience with the translation of technical documents for various industries.
FOR WHICH SECTORS DO WE TRANSLATE?
– Construction sector
– Petrochemical industry
– Electromechanical industry
– Agriculture / forestry / horticulture
– Logistics / shipping industry / transport
– Steel industry
WHAT KINDS OF CREATIVE TRANSLATIONS DO WE PRODUCE?
Specifications
Warranty conditions
Operating instructions for machines
Manuals
Marketing materials
Newsletters
Quotes
Maintenance plans
Presentations
Product information sheets
Technical sheets
Safety regulations
Reports
CONSISTENT TERMINOLOGY
Technical translations don't just require accuracy; the terminology must be used consistently throughout the translation so the content remains logical and the text doesn't create any misunderstandings.
That is why we use a translation memory: starting with the first translation, we create a translation memory and term base for every single project.
RATES
The price of a translation depends on a number of things: the language combination, the number of words, the deadline and the complexity of the topic. Send us the document(s) you wish to be translated and we will send you a quote and delivery time on the same day.


TRANSLATION OF TECHNICAL DOSSIER ELECTRO-MECHANICAL INDUSTRY
One of our clients called on us to translate a dossier about a piece of induction equipment used to melt metals in the automotive industry.
Documents we translated: operating manuals, flowcharts, CAD drawings, maintenance plans, parts lists, interface strings for control terminals, etc.
This project posed the following challenges:
Extremely technical subject.
Supply of documents in specific formats, including CAD drawings.
Multiple languages: Dutch, French, English and German.
Tight deadline.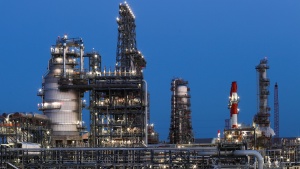 PROCESSES & SAFETY – PETROCHEMICALSPROCESSEN
For a client in the petrochemical industry we frequently translate descriptions of processes and safety requirements for the installation and use of distillation columns.

TRANSLATION OF CATALOGUES, PRODUCT SPECIFICATIONS AND NEWSLETTERS FOR SMEs IN THE METAL INDUSTRY
We have been translating product sheets, newsletters and e-mails into French and English for Belgian SMEs in the metal industry for a number of years.