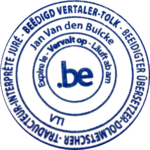 Our company
We are based in Ghent (Belgium) and have been providing professional translation and interpreting services to both national and international companies and individuals since 2009. We are convinced that quality truly pays off. That's why we only work with professional translators and interpreters who are specialized in their field.
Our mission
We help businesses reach a wider audience by breaking through the language barrier. We help our clients communicate in multiple languages so they can introduce their products and services on international markets. We don't just work for our clients, we also work together with them and actually take their expectations into consideration. We aim to build up a sustainable business relationship, have a proactive approach, and put ourselves in their shoes so we can gauge their expectations as closely as possible.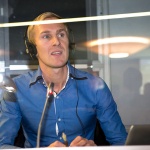 Background
Optimo Translations' founder and manager, Jan Van Den Bulcke,
graduated with a master's degree in translation (Dutch/French/Spanish) from the University College Ghent in 2002.
He subsequently studied Complimentary International Studies (specialisation conference interpreting + Portuguese) at the Universidad de Granada in Spain,
and finished a European Master in Conference Interpretation (French, Spanish and English) in Antwerp,
specialising mainly in interpreting and translation assignments for the medical, pharmaceutical and IT industries.
Before becoming a full-time translator and interpreter, Jan worked for 8 years in the automotive business as IT consultant and project leader. He was involved in the configuration and implementation of various Dealer Management Systems (DMS) and CRM software for importers and official distributors of car brands such as Mercedes, Opel, Volvo and Peugeot throughout the Benelux and Europe.